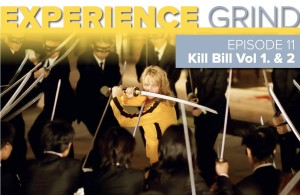 Episode 11 has come into the room swinging a Hanzo sword and is cutting the heads off of everyone in a glorious rip-roaring spectacle of blood and guts! We are of course talking about Quentin Tarantino's magnum opus, "Kill Bill". We spend a lot of this episode pretty much breaking it down scene by scene and gushing over it (SPOILERS: WE LOVE THIS MOVIE!)
We also talk about the second Batman V Superman trailer (which had just released when we recorded this episode) and all of the things wrong with it.
This episode sponsored by Red Apple Cigarettes and, as always, Andre California Champagne!
Podcast: Play in new window | Download (Duration: 1:21:43 — 18.7MB)
Subscribe: Google Podcasts | RSS